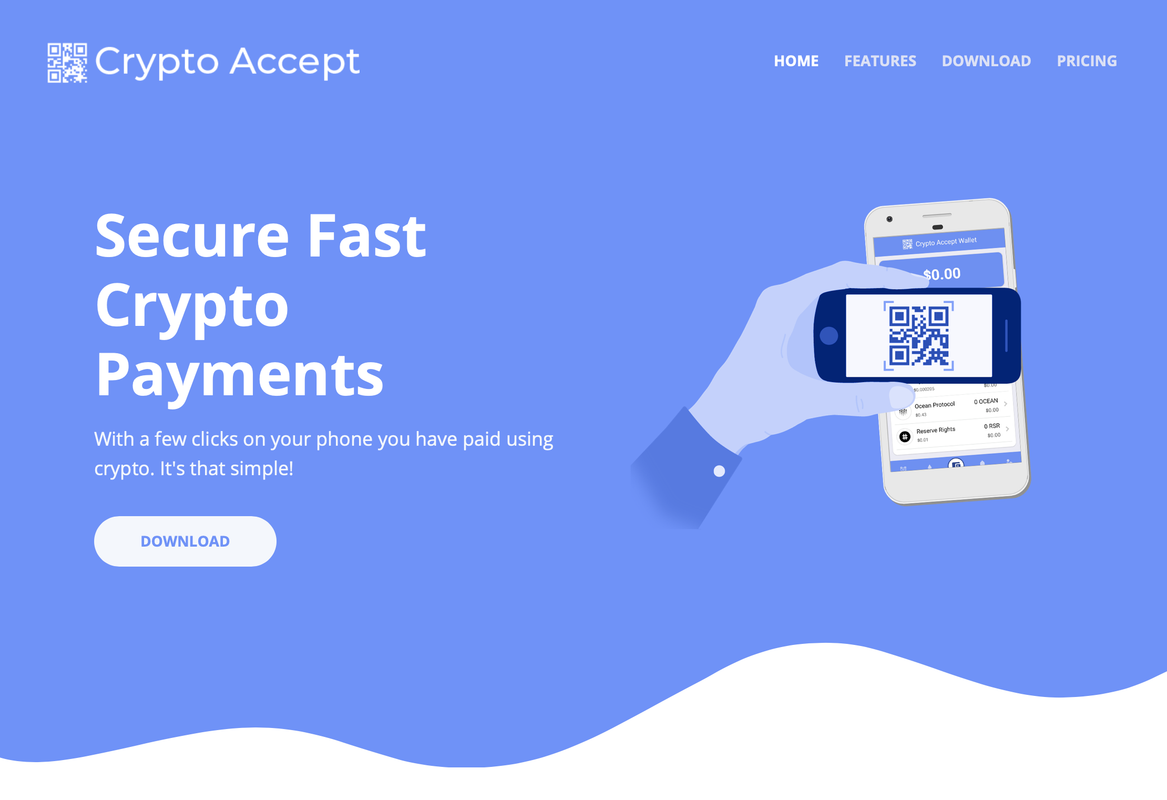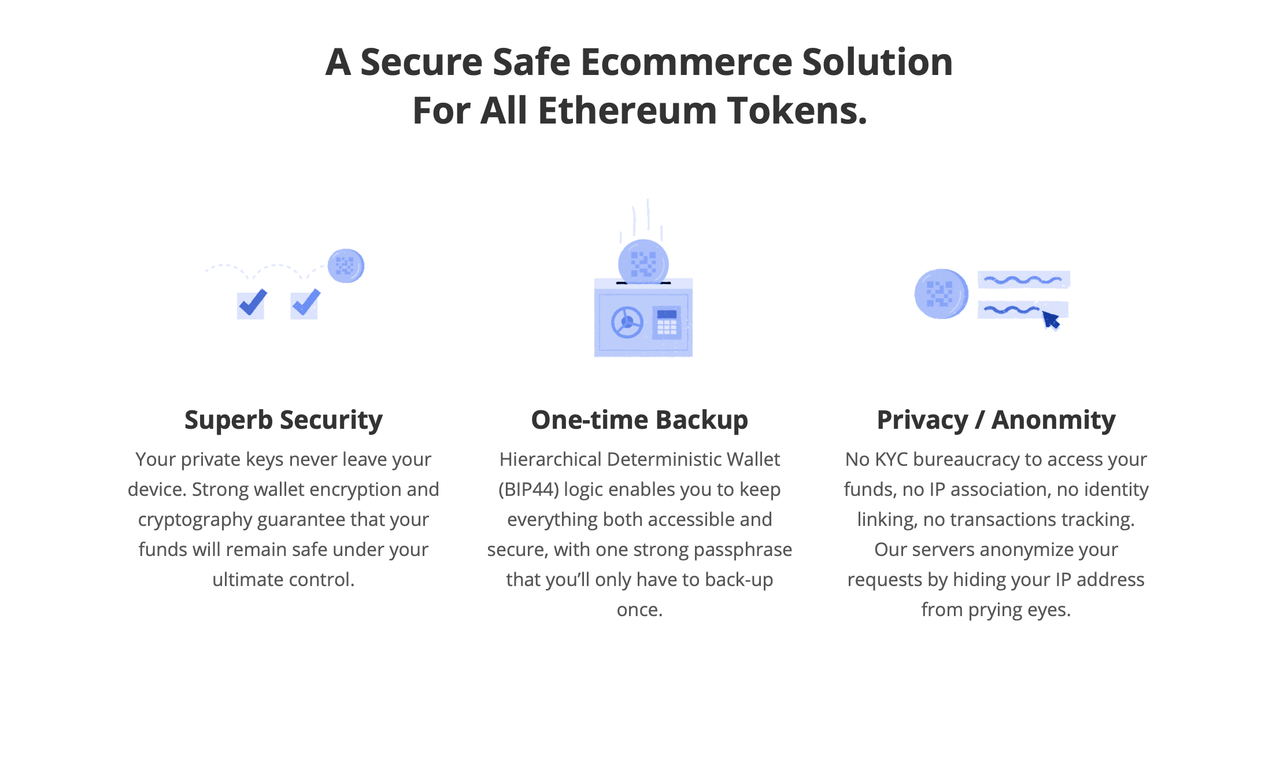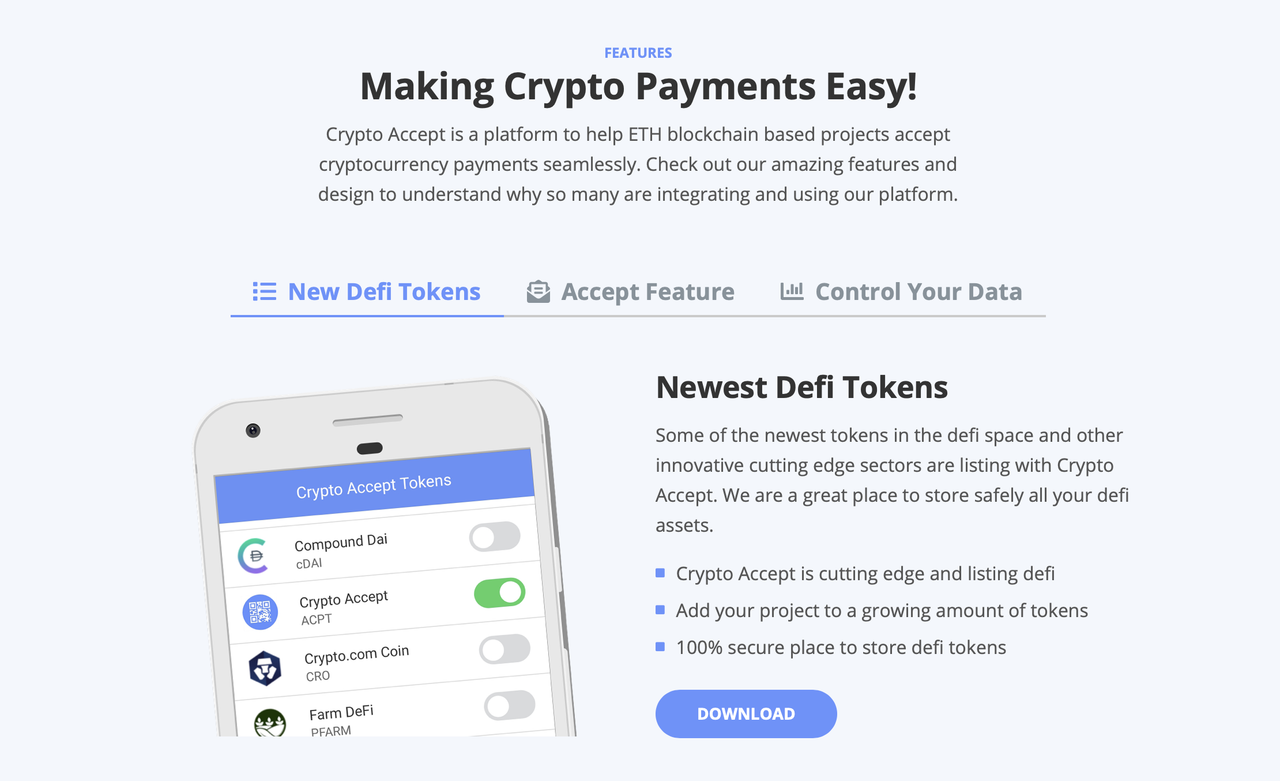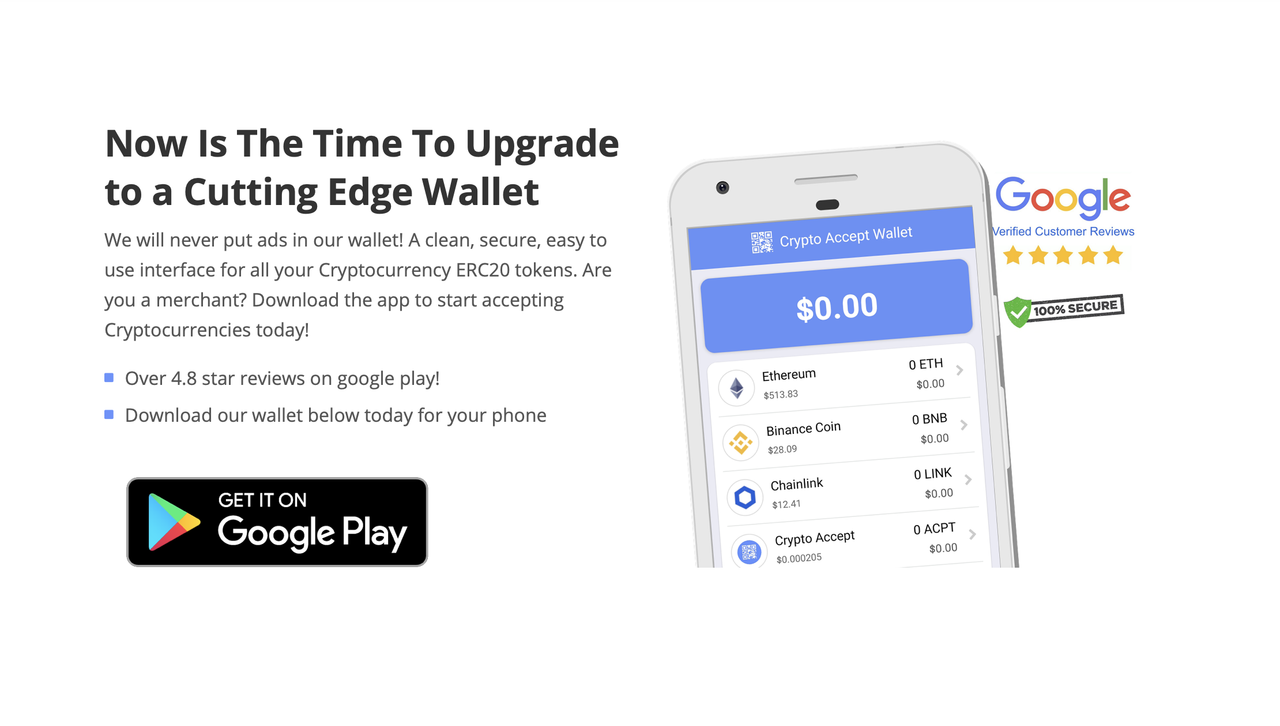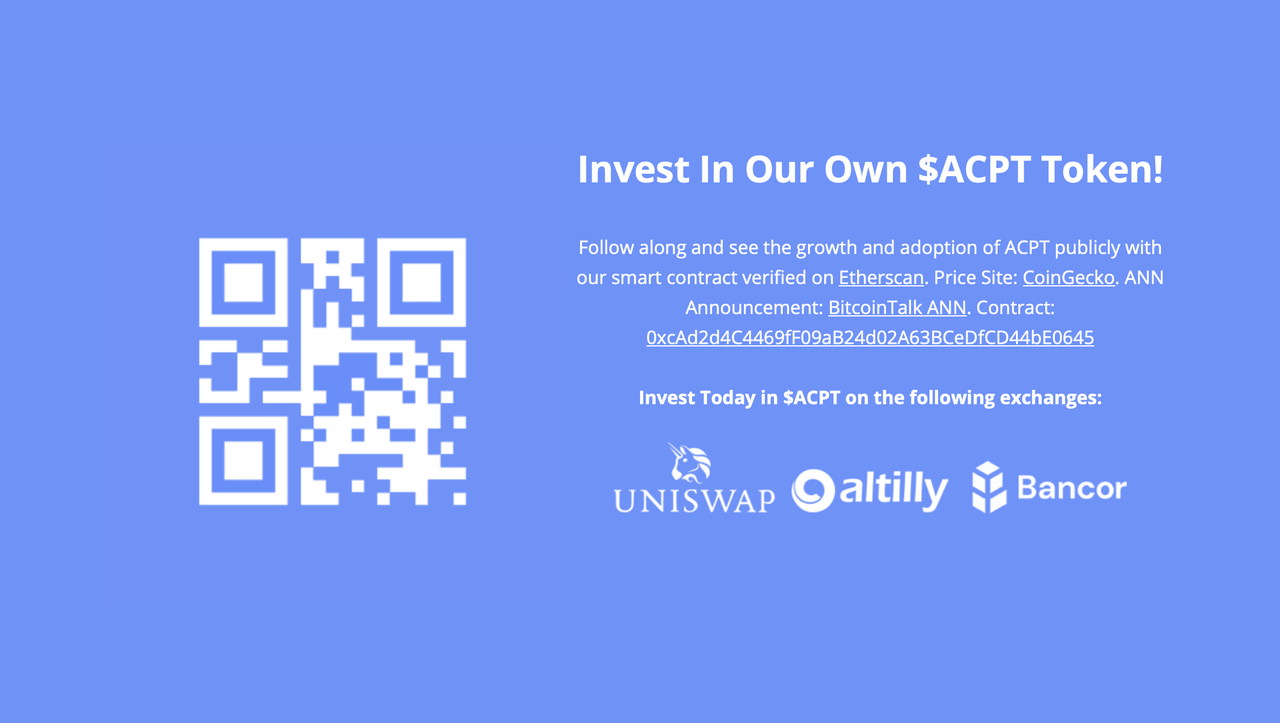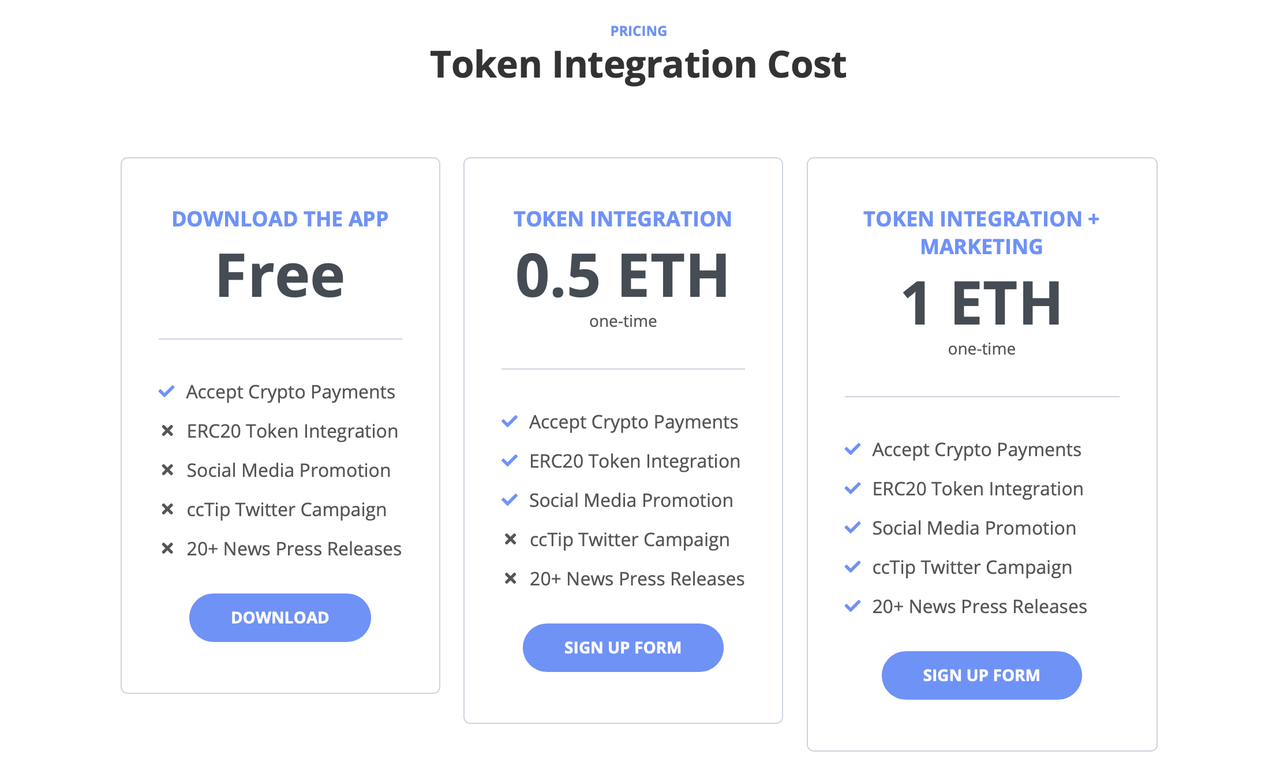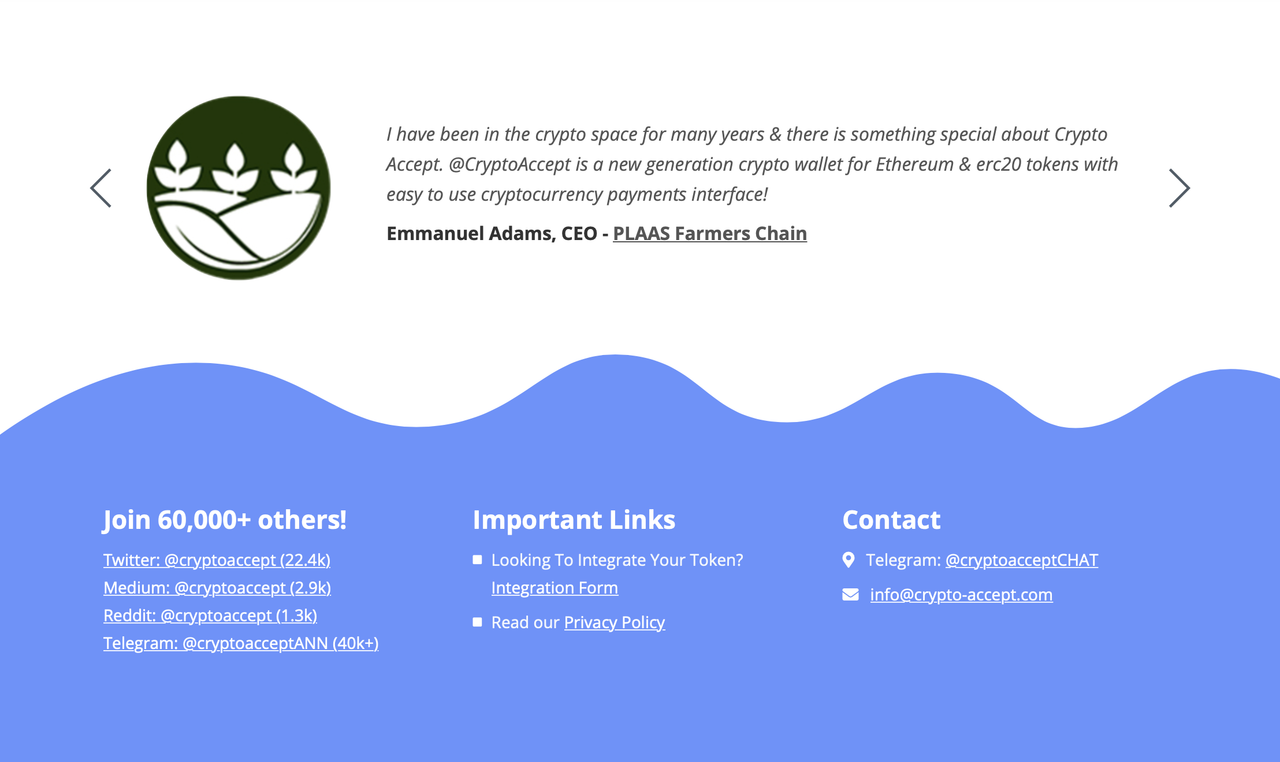 Crypto Accept is a platform to help ETH blockchain based projects accept cryptocurrency payments seamlessly. The $ACPT token is used in the app ecosystem.
FEATURES:
Superb Security -
Your private keys never leave your device. Strong wallet encryption and cryptography guarantee that your funds will remain safe under your ultimate control.
One-time Backup -
Hierarchical Deterministic Wallet (BIP44) logic enables you to keep everything both accessible and secure, with one strong passphrase that you'll only have to back-up once.
Privacy / Anonmity -
No KYC bureaucracy to access your funds, no IP association, no identity linking, no transactions tracking. Our servers anonymize your requests by hiding your IP address from prying eyes.
Accept Ecommerce -
Seamlessly accept cryptocurrency payments as vendor, individual or whatever situation needed. Automatic USD allocation to token value via coingecko API.
Visit our official webiste:
http://www.crypto-accept.com
CoinGecko:
https://www.coingecko.com/en/coins/crypto-accept
CMC:
https://coinmarketcap.com/currencies/crypto-accept/
Download Crypto Accept APP in google play:
https://play.google.com/store/apps/deta ... yptoaccept
========
Invest in $ACPT today:
ACPT/USDT:
https://www.altilly.com/market/ACPT_USDT
ACPT/ETH:
https://app.uniswap.org/#/swap?inputCur ... rrency=ETH
ACPT/ETH:
https://app.bancor.network/eth/swap?fro ... eeeeeeEEeE
Token Details:
contract: 0xcAd2d4C4469fF09aB24d02A63BCeDfCD44bE0645
ticker: ACPT
supply: 1 billion
decimals: 18
Etherscan:
https://etherscan.io/token/0xcAd2d4C446 ... CD44bE0645
Twitter:
https://twitter.com/CryptoAccept
Social groups:
https://t.me/cryptoacceptANN
https://t.me/cryptoacceptCHAT
https://www.reddit.com/user/cryptoaccept
https://medium.com/@cryptoaccept
Immediate Roadmap
Q1 2021
- Marketing Partnerships for tokens that list on APP
- Altilly Trading Competition Partnership
- Soft cap goal of 50k userbase on APP
- Soft cap goal of 100+ eth token projects integrated